Casemiro names top three 'greatest' players of his generation
Manchester United and Brazil star Casemiro has picked out the three players that he considers to be the "greatest" of his generation.
The 31-year-old midfielder could be considered a modern-day great himself, having mastered the holding role that has become so important to domestic and international teams. Casemiro is a five-time Champions League winner from his memorable spell at Real Madrid and helped United to bring their six-year wait for major silverware to a close last season when lifting the Carabao Cup. The Samba star boasts plenty of admirers, but he is also a fan himself – with there three players in particular that he considers to stand out above the rest.
Asked by Placar magazine to run through his top three list, Casemiro said: "Lionel Messi left his mark. You can't deny it. He was always a rival, with Barcelona and with Argentina, there was no way to escape it. But those who like football, like Messi. It was a pleasure playing against him. He is a guy who does not need comment. You just have to admire him."
Casemiro added: "I had the pleasure of seeing Messi, Cristiano Ronaldo and Neymar, who are the three greatest of my generation. I saw [the Brazilian] Ronaldo, I saw Zinedine Zidane but, without a doubt, these three are the best of my time. I never played against Cristiano, thank God! He gave me many titles and victories."
Casemiro spent many trophy-laden years alongside Ronaldo at Santiago Bernabeu, with the pair briefly reunited at Old Trafford before the Portuguese superstar forced his way through the exits as his contract was terminated in November 2022.
IN THREE PHOTOS: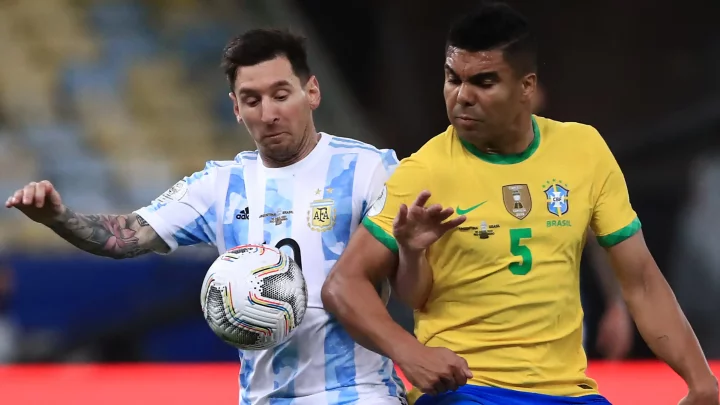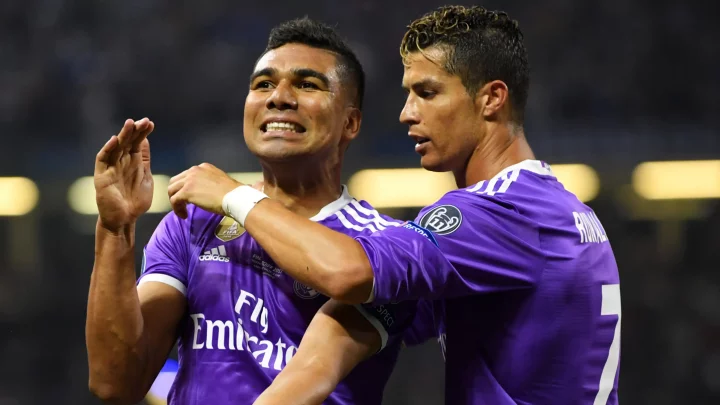 Ronaldo is now in Saudi Arabia with Al-Nassr, Messi has taken on a new challenge in MLS with Inter Miami, Neymar remains on the books at Ligue 1 giants Paris Saint-Germain and Casemiro is counting down the days to the 2023-24 campaign in Manchester.